Pooled specialist expertise in a nutshell – dainox ®
We devote all of our energy to networking. We support our customers throughout the entire workflow – from the feasibility study to realisation and operation. We focus on durable and cost-optimised solutions and always use state-of-the-art technologies. The key to our success is our highly qualified employees, who can call upon many years of experience.
The dainBox SA has successfully passed the tests for all climate zones at WTD41.
We celebrate our 10 year company anniversary.
Move into the new corporate headquarters
Since August, the design, administration, production and training departments have found ample space in the new 1200 square meter building in Bad Wörishofen.
FMN Spiral 3 AV & V at CWIX
MobKomSysBw is the first IT system of the German Armed Forces to be certified.
In April, we celebrate the groundbreaking ceremony for the new dainox headquarters at the intermunicipal business park on the A 96 motorway.
Our construction project. In 2020, we inaugurated the first construction phase in Bad Wörishofen. We are expanding in the fields of system integration, training and data centres.
Modernisation of cabin solutions
We can demonstrate our expertise by modernising cabin solutions.
Revolution of the product with significantly improved performance values.
A redesign and optimisation of the product portfolio during migration to a Fortinet-based complete solution.
Toughened housing design, innovative air-conditioning and power supply.
Expansion of the security portfolio
We are expanding our expertise in the field of security.
The premier of the prototype took place during the AFCEA 2018 trade exhibition.
Expansion of expertise in the fields of modelling and architecture.
With our Germaringen location, we have been able to expand our product portfolio to include production and system integration.
Retreading, especially air-conditioning and power supply, while at the same time reducing overall weight and increasing fibre optic options.
Final FMN Spiral Specification 1.14 Communications with contributions from dainox.
Software-defined networking (SDN)
Cisco Meraki-based solutions.
Central point of contact for our customers for questions and solutions
Successful certification in accordance with DIN EN ISO 9001:2015.
The new location is responsible for complete commercial handling and administration of internal processes.
Data centres for the financial industry
(Re)design and introduction of new network/server technologies (Fabric).
Development of portable communication solutions for harsh operating conditions.
dainox is successfully expanding its expertise in the field of system integration.
Jointly founded by four CCIE in 2013, a start with accumulated experience with more than 25 years of internet working: professional services.
dainox – quality is more than just a matter of pride.
dainox quality management is based on the latest guidelines and is certified in accordance with ISO 9001:2015. The management of dainox GmbH undertakes to define quality standards and to document recommendations for action with the aid of a consistent quality management process. We communicate these requirements internally and externally through the dainox quality policy.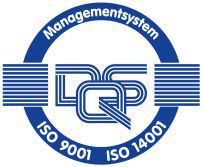 Only with every individual's contribution can we jointly celebrate success. dainox lives flat hierarchies in which mutual collaboration is the only way to operate. Our employees have many years of professional experience, amassed over a divergent range of projects. They hold the highest level manufacturer certifications in design, integration, implementation and optimisation of network solutions.
Robust partnerships for outstanding results
We rely on efficient collaboration with our partners and maintain close
partnerships with key manufacturers and players in the industry.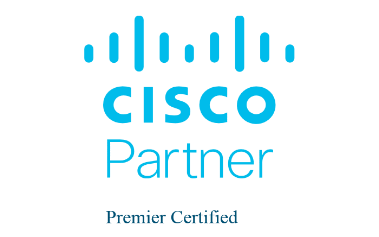 Cisco - Premier Certified Partner
As a system integrator, we offer high-tech and the heterogeneous solutions based on the Cisco product family: our customers always benefit directly from the long-term partnership with a knowledge and competence advantage.

As a system integrator, we offer high-tech and the heterogeneous solutions based on the Cisco product family: our customers always benefit directly from the long-term partnership with a knowledge and competence advantage.

Fortinet - Select Partner
By specialising in secure SD-WAN and next generation firewalls, our customers can enjoy tried-and-tested products and solution approaches from a leader recognised by Gartner®.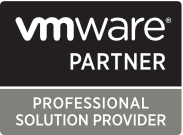 VMware - Professional Solution Partner
We are a long-standing user of hypervisor and tooling software from the undisputed market leader for server virtualisation to establish modern, scalable data centres 'private clouds' for our customers, including those with very sensitive data.

StorMagic - Preferred Partner
The renowned SvSAN solution allows us to address special deployment scenarios in the field of hyperconverged infrastructure, particularly for our customers' (very) compact, robust and deployable environments.

If primary storage is required, our integration solutions can include relevant, efficient and economical Synology products. These products are integrated as secondary storage in view of the needs of the hyperconverged infrastructure.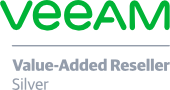 Veeam - Value Added Reseller Silver
Veeam software is used to complement the dainox portfolio for cross-system and cross-technology storage solutions for data centre backup and recovery. We set great store by seamless integration with our customers' existing product landscape.
dainox is happy to support various sports, local clubs and events throughout Germany as a sponsor. We hope to make a helpful contribution through our sponsorship, because even small gestures often have a big impact in popular sports. Our enthusiasm for sports is a matter of our hearts. Taking responsibility and thinking as a team are already essential parts of our corporate culture, which we would also like to pass on as a sponsor. With our involvement in sponsoring, dainox takes responsibility and promotes success in various areas. And if our colleagues want to dig through the mud at an obstacle race - we are happy to support in forms of tickets or equipment.